We are excited to announce that LiveAdmins has been named in Capterra's Top 20 Most Popular Live Chat Software list for 2018. Capterra, a go-to online resource for business software, just published results from its independent assessment of over 200 live chat software products. LiveAdmins Live Chat Software, our proprietary live chat solution, ranks at number 7 on this year's software list.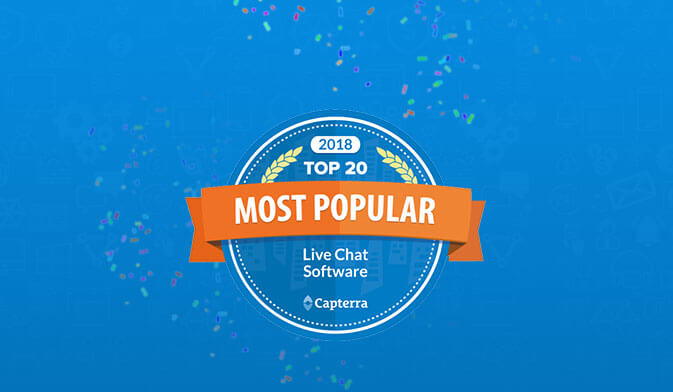 On Cloud Nine
It is an honor to be recognized for our innovative live support software, and to be listed with so many other amazing technology-based solution providers. Capterra's ranking evaluates customer base, number of active users, and social presence to generate a list of market leaders in the Live Chat industry that offer the most widely-adopted solutions.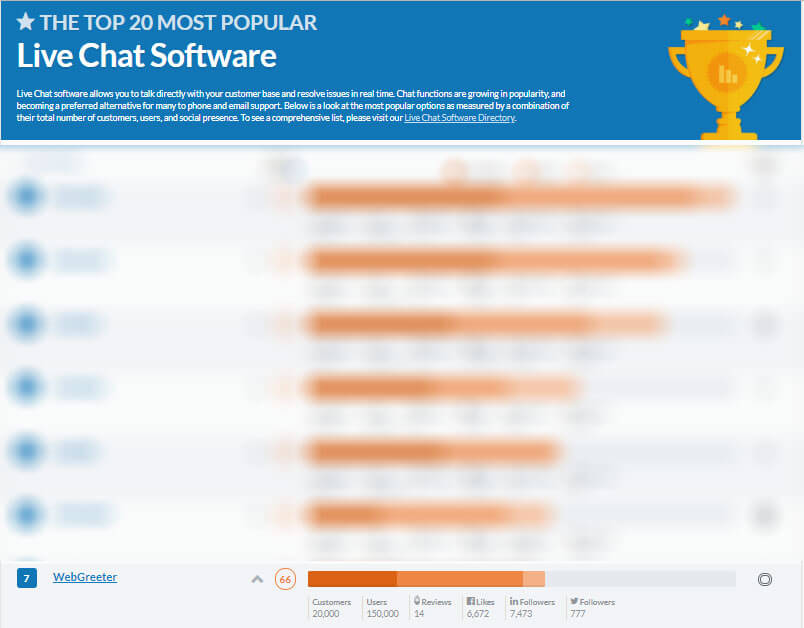 All Because of You
Thank you! We simply couldn't have done it without you – our fantastic clients! Your feedback is invaluable as we keep striving for excellence in the Live Chat space. If you want to read what other clients are saying about us, click here.
Who We Are & What We Do
LiveAdmins Live Chat Software is a comprehensive, fully customizable live chat solution that enables entrepreneurs and businesses to provide superior customer experience around the globe and around-the-clock. Our state-of-the-art live chat software includes integral support features like intelligent chat routing, multilingual support, Facebook integration, CRM integration and visitor behavior tracking*. You can view our complete list of live chat features here.
You can check out the entire Top 20 Most Popular Live Chat Software infographic by clicking here.