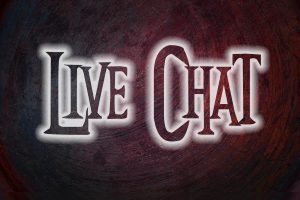 With so many choices available to customers, those in the restaurant business really have to innovate and stand out to be on top of the choice list. There is no doubt that the quality of food, ambiance and overall service provided are the main ingredients for success in this business. With the popularity of the internet, more and more people these days are reading up online reviews and relying on online reservations when opting to dine out. Hence, having an online presence has become essential for those in the food business. The next question would be, how to provide better online services to your customers which results in their satisfaction and helps your business in the long run. Adding live chat to your restaurant's website or Facebook page is a great way to help out your customers. Here are some of the ways how Live Chat Service can be beneficial for your business:
Online Reservations and Bookings
How many times has it happened that a customer is trying to call you to make a reservation and the phone is busy? A customer will get frustrated when constantly having to redial. If your phone line is constantly busy, customers will lose their patience. Provide them with an alternative. In today's digital world, where everyone is constantly communicating online via smartphones and tablets, the easiest way for a customer to find you would be to search for you online and make a reservation through your website. How Restaurants can use Live Chat to Improve Customer Service. People want immediate help without having to browse through multiple pages to find what they need. When a customer lands on your restaurant website, they can instantly be greeted by a live chat operator who will assist them. Imagine how easy and convenient it becomes for your customer to book a table with the help of live chat.
Order Placement
Many restaurants offer takeaway and home delivery services. In a situation where a customer comes on your website and is browsing through the menu to place an order, a live chat representative can help them out in placing an order. In such an instance, the chat representative can guide the customer on what's best on the menu, ask for the number of people the food is being ordered for, give pricing and complete order placement. The customer can also be given the exact delivery time after order has been placed. This will improve the efficiency of the delivery placing procedures and ensure smoother handling of orders.
Menu Inquiry
Some customers who come on your restaurant website might be confused about what to order, they might be looking for some suggestions on what's the specialty, have questions regarding size of serving or they might be unable to find a particular item on the digital menu card. Having Live Chat service on your website addresses all these issues. If your restaurant is open 24/7 and provides delivery around the clock, 24/7 live chat service can be added to your website to cater to your customers and help them out with all their queries. This will not only improve the quality of online customer service that your business provides but also help increase sales.
Gather Feedback
Every business wants to know what their customers want and how the products and services can be improved based on customer feedback. Many restaurants provide suggestion boxes and comment cards to their customers to give feedback about the restaurant's performance. In a very similar manner, customers coming onto your website can be asked by the live chat operators to rate your service and restaurant performance.
Customers can also lodge grievances and complaints regarding a late delivery or a food item they did not like. Sometimes customers just want to be heard, having a live representative on your website can come in handy as complaints are registered with them. You need to show your customers that you care about what they think. Also, this feedback is very important for any business because you want to know what your customers' likes and dislikes are. Based on the feedback, product and service quality can be improved and future strategies can be made.