Every online search for temporary lodging results in a never-ending list of potential hotels, motels, and even resorts. There are several hotels to choose from in just about every part of the globe. What makes one particular hotel stand out from the rest? The differentiating factor is, quite simply, the guest experience. Guest experience, for those less familiar with the term, is the sum of the guest's interactions with a brand and it's representatives at a hospitality-related establishment. To truly win a customer over, hotels strive to make their guests' stay as comfortable as possible while meeting or exceeding expectations.
With growing competition in the hospitality industry, hoteliers can stay ahead by activating customer engagement in the following stages:
The Pre-booking Stage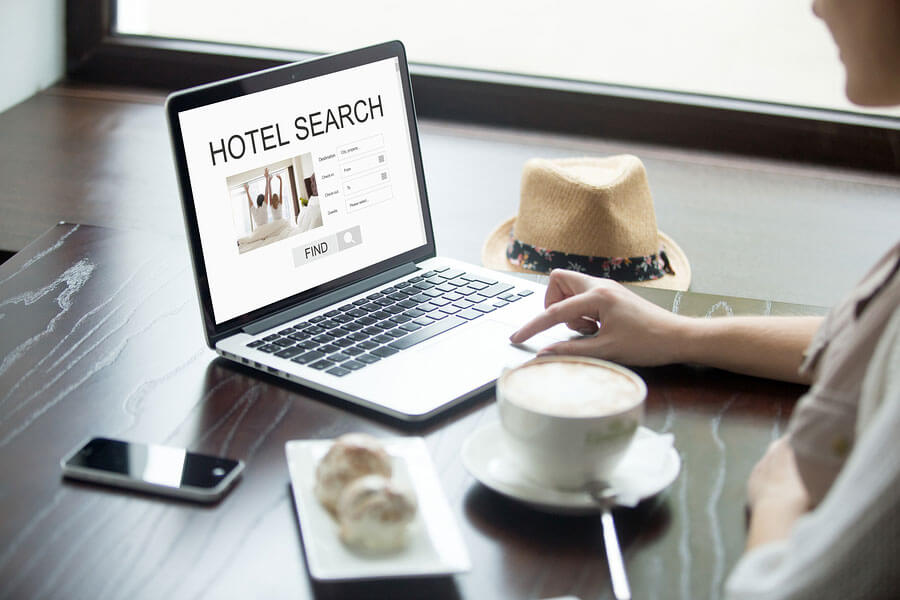 Pre-booking is effectively the 'make-or-break'' stage for interactions between potential guests and the hotel reservation staff. Travelers prefer searching for hotels online. They usually read guest reviews, browse official websites, and scroll through the photo galleries before deciding upon where to stay.
The social media team must proactively manage all official social media accounts, even outside of "office hours".  According to research by Sojern Global Travel Insights 2018, more than 70% of all mobile bookings by U.S. travelers are made within 48 hours of the actual booking.   Hotels can boost engagement by posting news about brand-new renovations, special discounted room rates and limited-time tours to nearby historical locations.
Around the clock availability through live chat software, makes certain that potential hotel guests receive personalized online assistance. Live chat-based website support allows hoteliers to provide customer service whenever the visitor asks for it.  According to research by J.D. Power , more than 40% of consumers prefer using live chat to contact support over email, social media or an online forum.
During the Actual Hotel Stay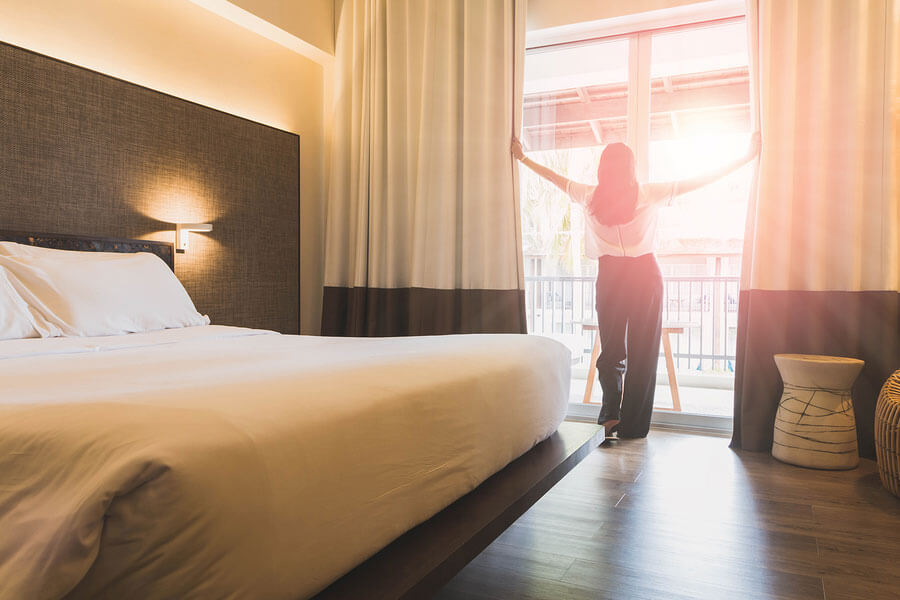 Once a guest has booked their room, the next step is making sure they are satisfied for the duration of their stay. If a customer has an exceptional experience, they spread positive word about the business. With the help of pre-booking questionnaires, hotels can use such insights to anticipate and fulfill the guest's needs – before they even ask!
A family of four that prefers hiking trips can be introduced to a local adventure guide upon check-in. A group of college students keen on learning the local dialect can be gifted a complimentary language session. The options for providing an authentic guest experience are endless – all hoteliers have to do is pay close attention.
After the Guests Check-Out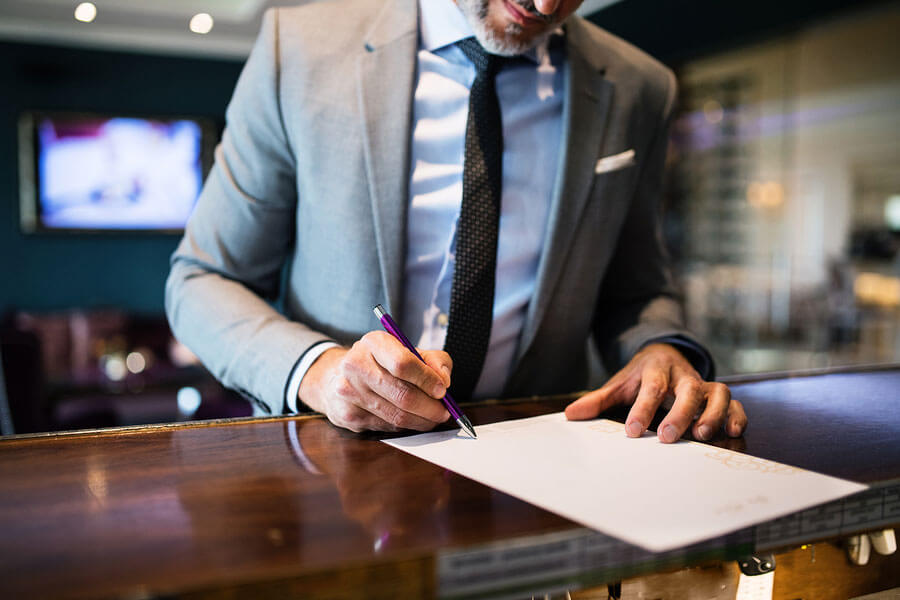 Does meaningful customer engagement end when the guests check-out? Not at all. In fact, it is after the stay is over that a new phase begins- that of customer retention. Hotel management must develop and deploy a customer engagement strategy that guarantees repeat business from loyal guests.  This can involve follow-up phone calls by the reception staff, personalized feedback emails, and even snail-mail, like handwritten postcards. Hotels can make a positive impact by gifting guests with surprise tokens like chocolates, coffee mugs or even teddy bears for kids at the check-out. Understanding the customer's opinion about their hotel stay, especially before they post a negative online review, enables hoteliers to repair any customer dissatisfaction. Honest, timely feedback allows hotels to improve their overall guest experience in an efficient manner.
When hotels provide exceptional service on a consistent basis, they increase the likelihood of connecting with guests on an emotional level. If a newly-wed couple has an amazing reception dinner at the hotel, chances are they will recommend the hotel to others in their community. By understanding the guest's intent behind a request, the hotel adds meaning to an otherwise purely financial transaction. According to research by Deloitte , attentive hotel staff, such as offering complimentary dry cleaning services for business travelers, boost the likelihood of positive online reviews by 29%. Live chat software for hotels enables hoteliers to offer exceptional guest experiences with the added benefit of actionable insights. Any hotel that couples an intuitive customer engagement strategy with a personalized guest experience is bound to win over guests, young and old.