OVERVIEW:
Connect and converse with your website visitors by running LiveAdmins Live Chat Solutions on your website. Joomla's open-source infrastructure and easy-to-use user interface makes it a popular choice for website developers.
Follow these steps to quickly install and setup the LiveAdmins extension on your Joomla-powered website:
STEP 1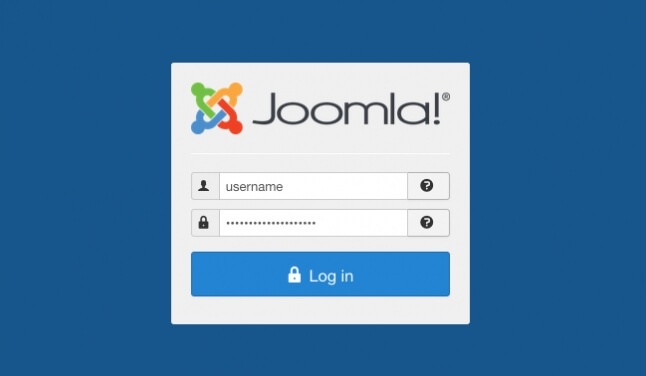 Login to the administrative area of your Joomla website at https://www.domain-name.com/login.html/.
STEP 2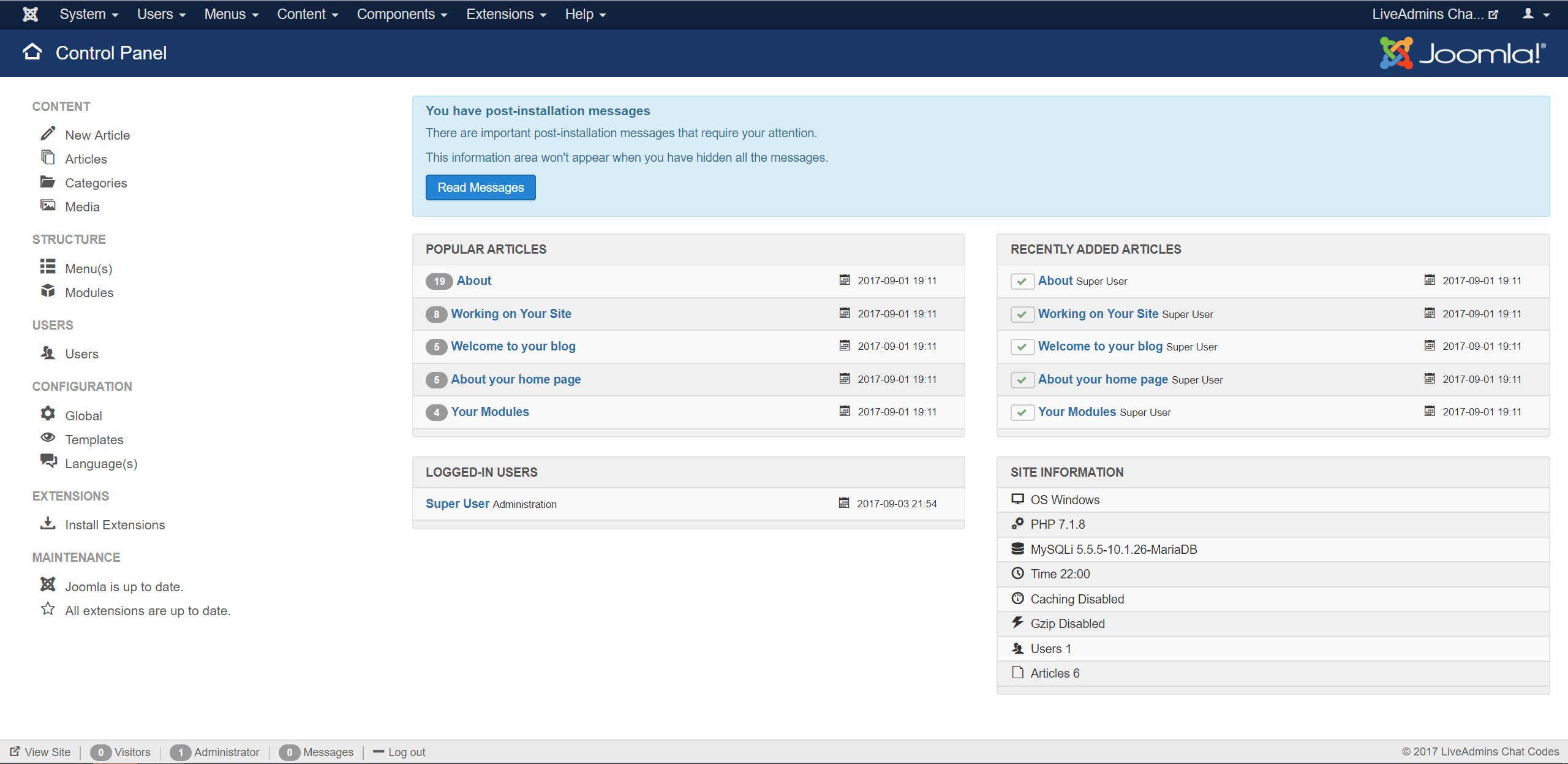 In the top menu, you will see the Joomla Admin section. Go towards the Extensions menu and scroll down to locate the Templates tab. Next, you will need to select the 'Templates' tab in the sub-menu.
STEP 3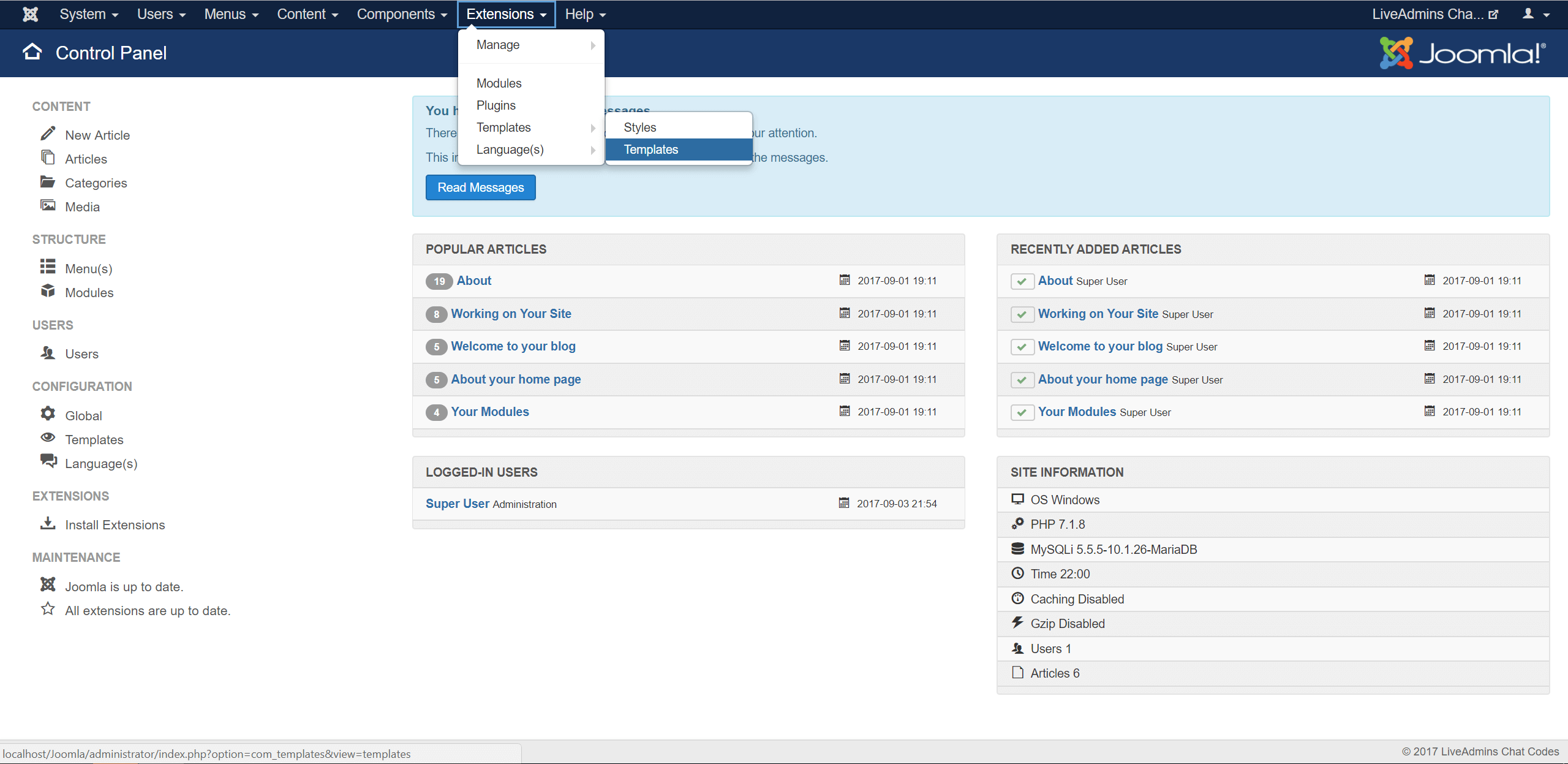 Now you can see an entire list of available templates. A template is something that controls your website's layout. It gives your website a framework that brings together common modules, components, and elements. Just click on the template you need for your website.
STEP 4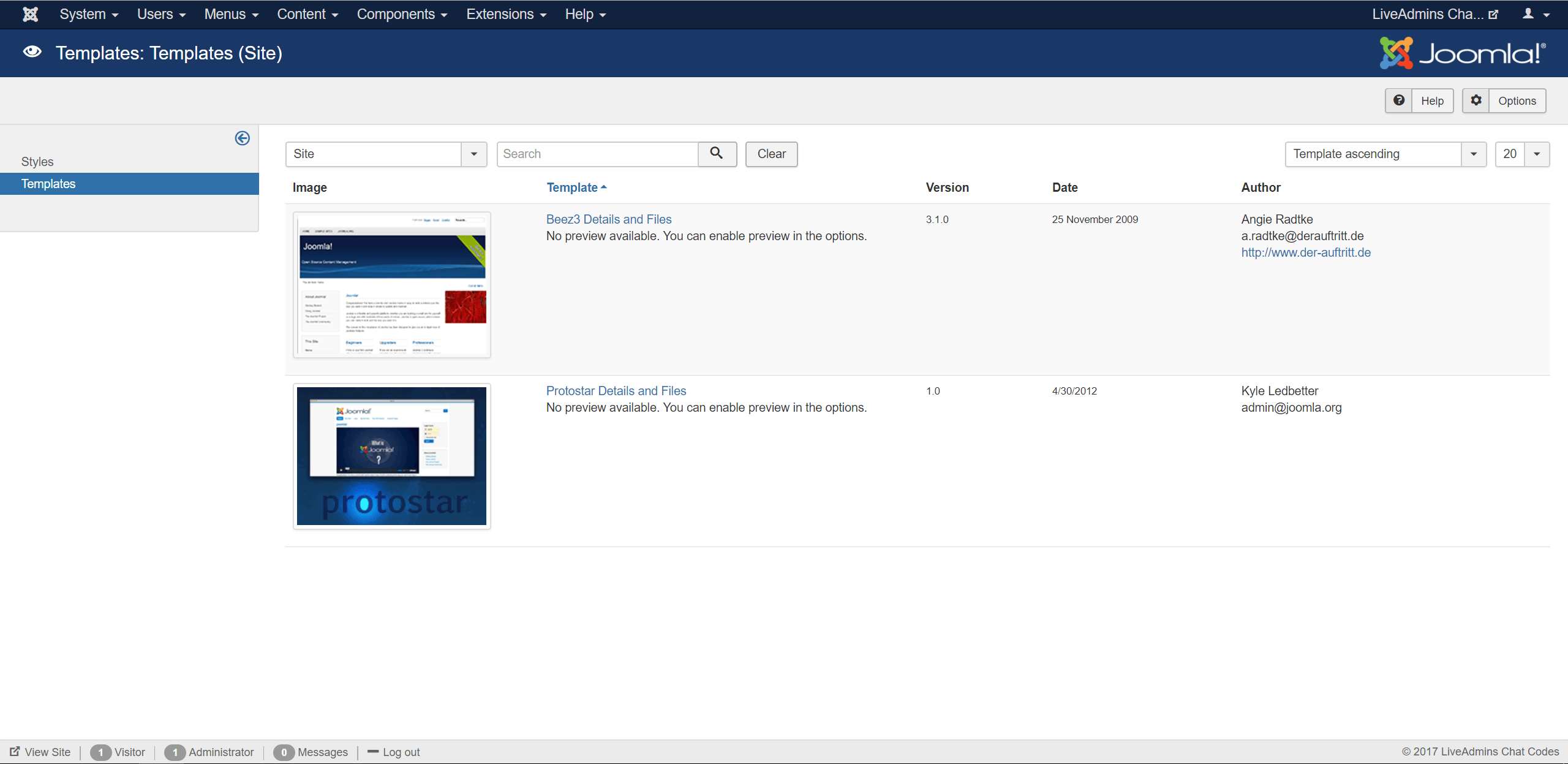 Now, you will see four options on the following page.Click on the 'Edit main page template' link.
STEP 5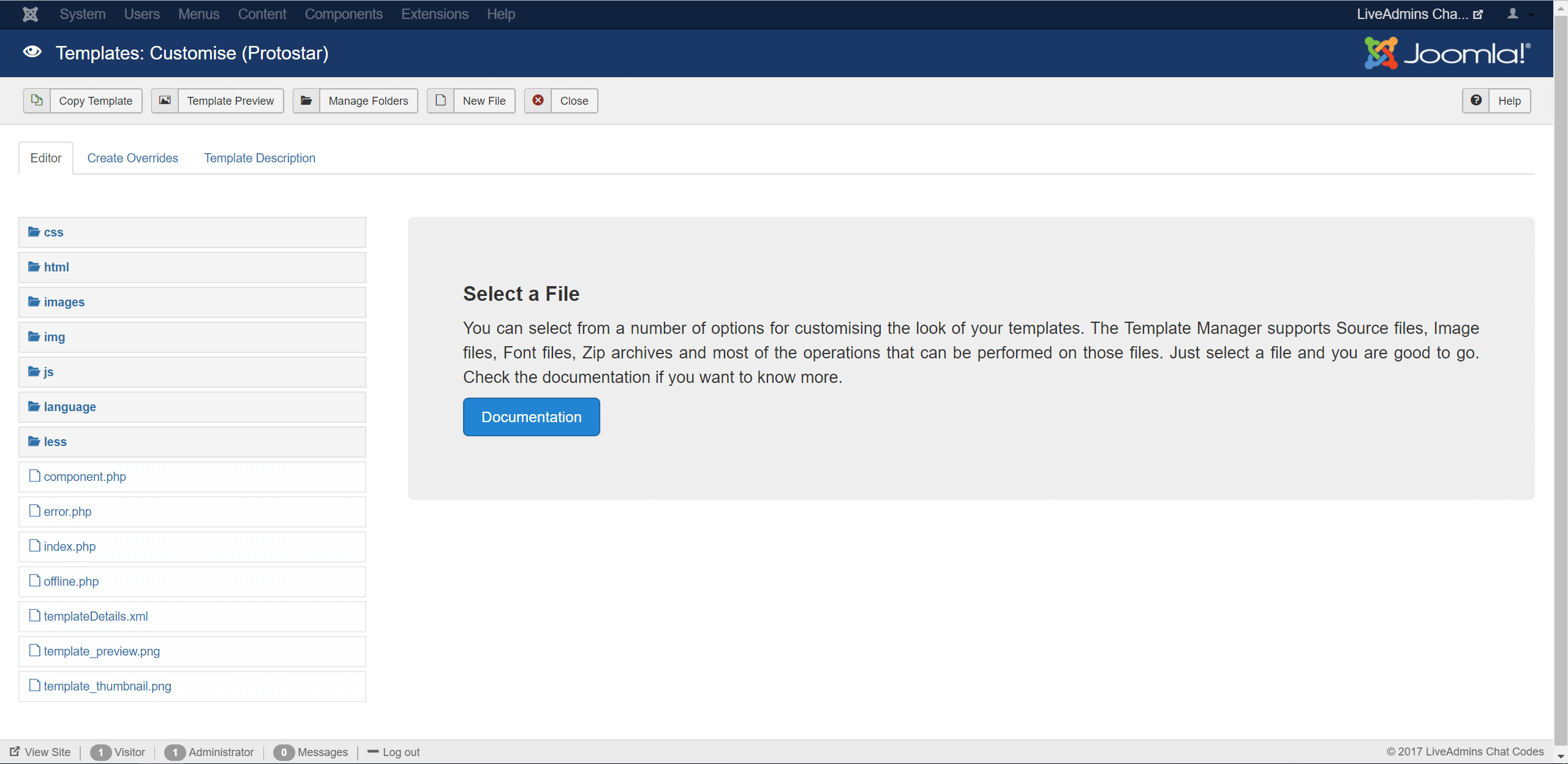 Click on any page you want to edit i.e. 'Index.php' and open it. Index.php is the file that automatically loads when a web browser starts. In other words, it is your website's main webpage. We will provide you with the code to insert in that file.
STEP 6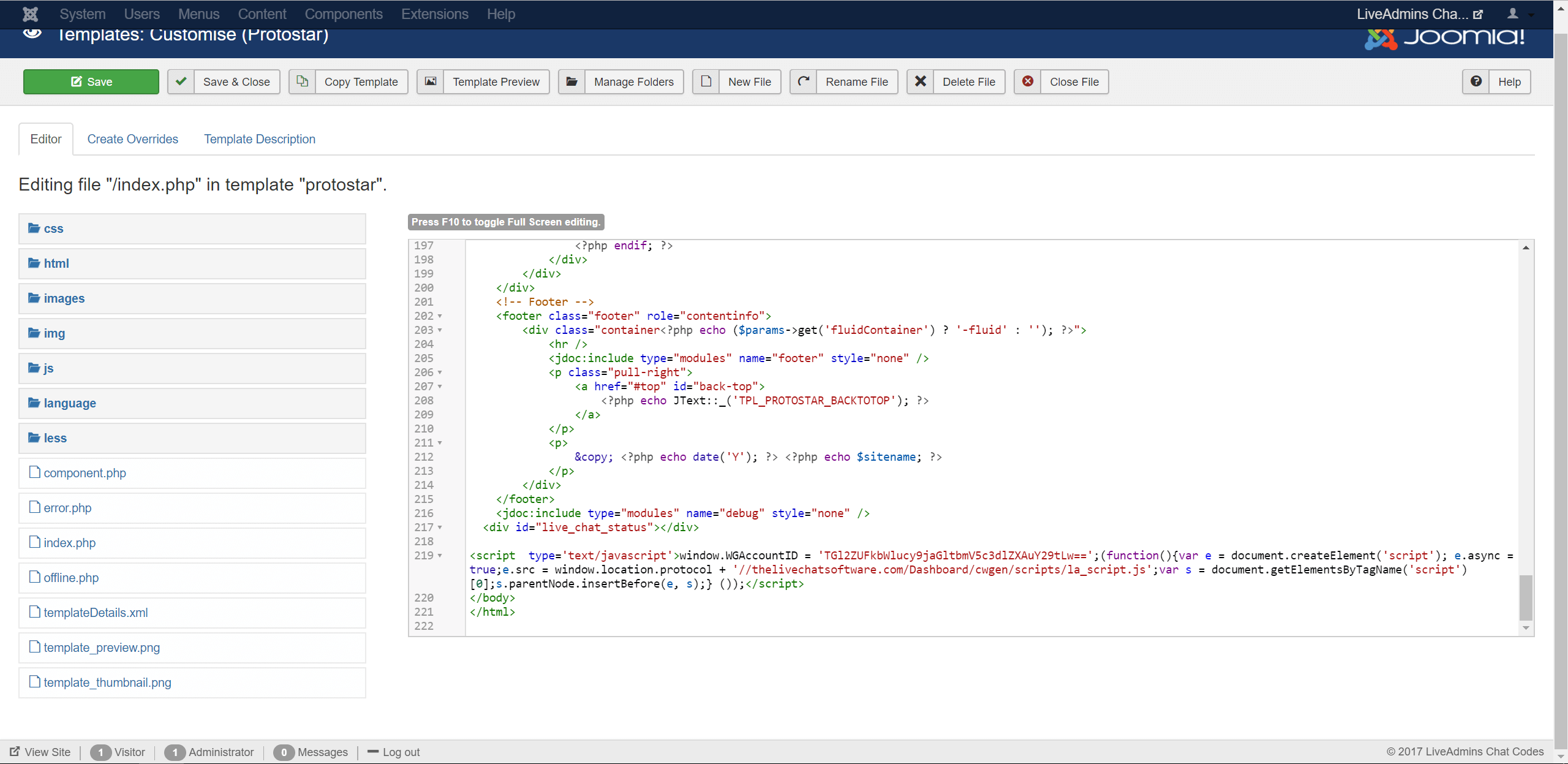 Scroll down until you find the </body> tag. Insert the provided code before </body> and click on the 'Save' button. Congratulations! You have now successfully installed the LiveAdmins extension on your Joomla-run website.